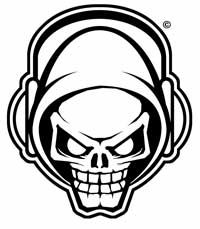 Salut people. Dupa cum stiti vinerea asta a fost mega delirul numit Spor.
Nu va pot spune decat ca a fost WOOOOWWW!!!!...Lume multa, foarte cald, foarte tare atmosfera.
Odata ajunsi si tripati pe alcool seara a inceput sa para mai interesanta.Am fost aproape toti, si am dansat si ne-am animalizat si am ras si iar am dansat si am fumat si am baut si am ne-am intalnit cu Diriga..Si i-am dat Muie si iar am dansat..si nu am facut pogo pentru ca eram uimiti de cele 2 hale parasite din spatele Fabricii, unde va si recomand sa o vizitati exact pe ultima si sa vedeti si grafurile foarte smekere. Tot cu ocazia asta nu ezitati sa va plimbati cu caruciorul pentru  lazi.
Deci a fost o seara splendida. Un adevarat mix nebun de vibe-uri. Din Dark in Dubstep si invers, exact un concert pe placul tuturor. O NEBUNIEEE!!!!................Facem pregatiri pentru Noisia :D

Same feeling but much DARKER. Hope you enjoy it! LONG LIVE DnB and all the followers.